*Post originally written by Olivia J on The Unknown Beauty Blog.*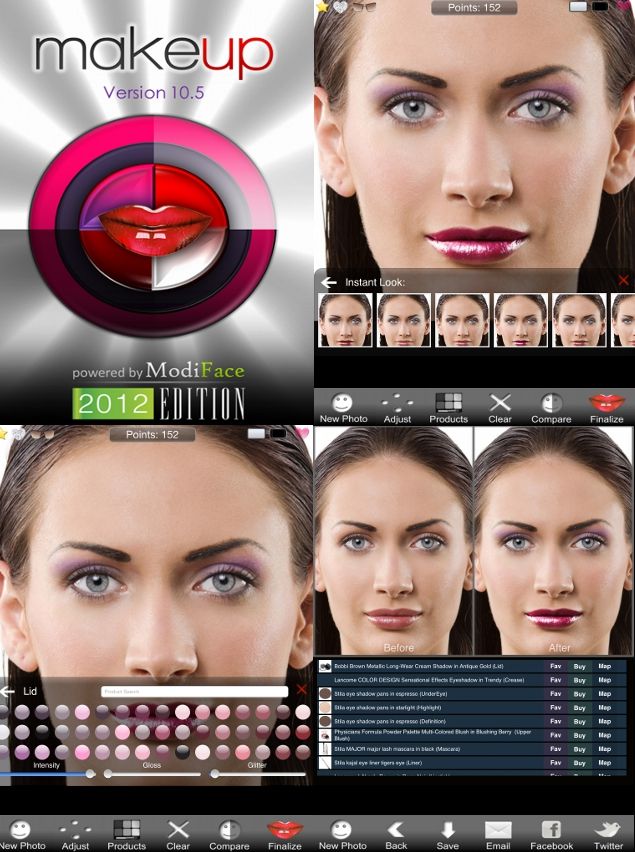 You know how it is, you are waiting in a waiting room or you are just bored but not in the mood to play games on your
Ipad
or
Iphone
. You like beauty but you aren't in the mood to apply, wash, then reapply. Well, now there is a better and easier way and a more realistic way too. Check out these cool apps by
Modiface
on
Itunes
.
MakeUp
-This is one of the most realistic makeover apps I have seen to date! Snap a picture of yourself and make yourself over with realistic makeup colors from name brands that you can purchase through this app. Try on hairstyles without the commitment of a salon appointment. Or just experiment and see if a certain color would work for your skin tone. Maybe, you had the dream of owning that perfect purple eyeshadow and find the color just makes you look bruised. You can do it without sacrificing the $$ or even driving to the counter or testing out some dirty tester. Do it all with this app!
Virtual Nail Salon
-This is another app by Modiface made for the nails. You can paint actual nail polish colors and even do nail art without the commitment on your own nails. Maybe you had a color or design in mind but just didn't know what products or how to work it out. Consider this a sketchpad, and if you like what you see; you can really paint it onto your nails.
Both of these apps are realistic and fun! You can be as natural as you like or go for that all out beautiful diva in you. Either way, you can try the look without spending the money on what may have been a buyer's remorse. Best of all, the apps are FREE!
Read by the Intelligent! Uncredited, copied, and plagiarized by the idiots!