*Post originally written by Olivia J on The Unknown Beauty Blog.*
Sometimes, a lipstick, lipgloss, or lipbalm just won't do. Yet, the lips should not go naked. What is the next best thing to bring color to those lips besides biting them? A lip tint.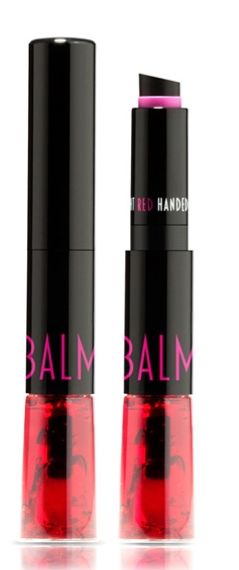 Picture from Balmshell.com
Actually, it is a lip and cheek tint by
Balmshell
, a cosmetic company founded by Canadian identical twin sisters--Jennifer and Fiona Lees. Both are cosmetic junkies who put their entrepreneurial skills to work to create products with the best ingredients.
The Balmshell Lip & Cheek Tint in Gossip Greta
($20USD) an everyday peachy pink color for the everyday natural glow on lips and cheeks. This gel tint not only will make you look good but it will make your skin feel good with ingredients such as the powerful antioxidant white tea extract, the soothing properties of chamomile, and the rose water to control oil. A lip and cheek gel that acts like a treatment yet offers beautiful color. Definitely, a wishlist worthy item.
And by the way, the design of the product has that sponge tip applicator. No more tinted fingers!
Read by the Intelligent! Uncredited, copied, and plagiarized by the idiots!