*Post originally written by Olivia J on The Unknown Beauty Blog.*
Before mineral makeup ever became the rage, I often used loose face powder only to provide some color on my face. I was really never good at applying liquid or for that matter cream foundations early in the morning. Sure, I learned how to apply liquids and creams for special occasions and such for my adult life. But, old habits die hard and I still like applying fluffy bits of pigment on my face and this time
Youngblood Cosmetics
ends up on my wishlist.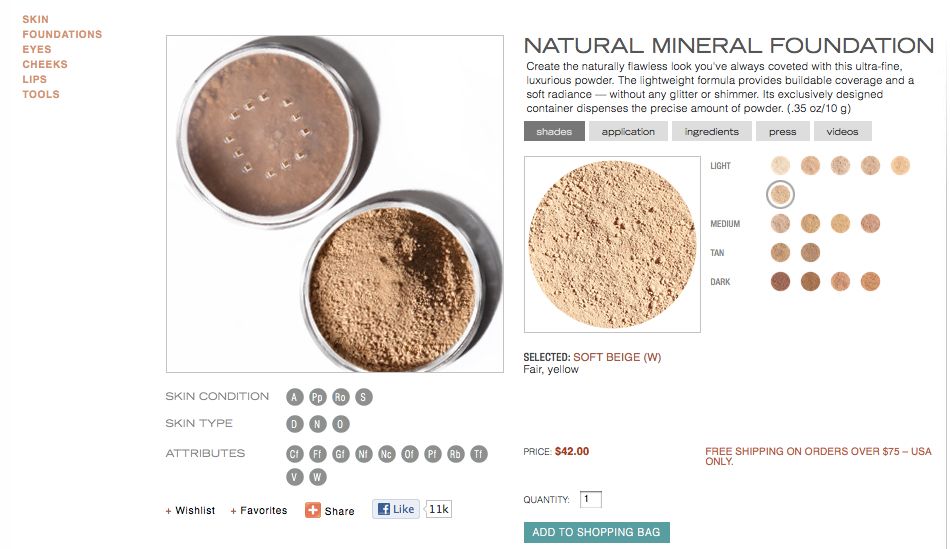 pic from Youngblood website
Youngblood has been around before all that mineral makeup craze and I for one had been curious about the line for ages. For some reason I never got around to trying the line and maybe in the coming year I will. I know their line is camera friendly and is made of top-notch ingredients.
Youngblood Natural Mineral Foundation
has a variety of hues to match several skin tones. Not only that, Youngblood has other products to complete the beauty of the face and is camera-friendly.
Yes, someday I will try this line but for now it is on my wishlist!
Read by the Intelligent! Uncredited, copied, and plagiarized by the idiots!