*Post originally written by Olivia J on The Unknown Beauty Blog. Free advertising. Nothing received.*
Kate Moss is not only a beauty icon in the cosmetic area, she is now a hair icon for
Kérastase Paris
for their new collection of "Couture Styling". These products are professional tools created for
effortless hair finish, similar to the craft of haute couture
.
Joining Kate Moss is the hair stylist and Artistic Director
Luigi Murenu
who has captured Kate in a diverse range of hairstyles to showcasethe flexibility of the products used.
The photographs picture her wearing three unique hair looks in the following categories: sculpted, voluminous and a more natural look. While all three hairstyles are unique, the styles all exude glamorous, precise and liberated style. With Kérastase, Kate's hair is more beautiful than ever.
The campaign will launch May 2013 in anticipation for the product launch of
the Couture Styling Collection in June 2013.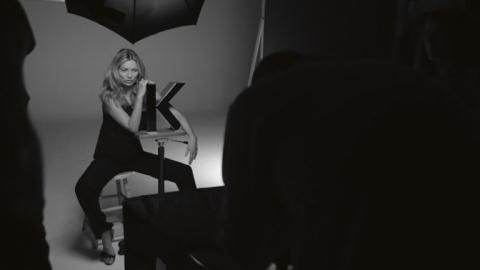 Check out Kate for Kérastase Paris.
Follow Kérastase Paris
Facebook: KerastaseUSA
Twitter: @KérastaseUSA #Kerastase NYFW
Instagram: kerastaseusa
YouTube: KerastaseUSA
Pinterest.com: KerastaseUSA